13/09/2023
New L3Evo mistblower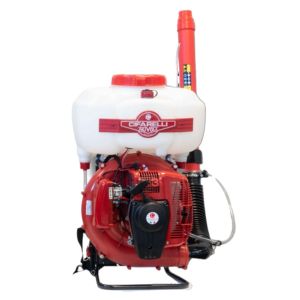 The 3 Series is back, naturally in a modern key: with the introduction of the L3Evo mistblower (CE version for Europe), Cifarelli has combined the best of the past with the advanced technology of the present. The L3Evo mistblower is more compact, more efficient and equipped with the latest technological innovations, always maintaining the essence of the simplicity of the historic 3 Series.
Key Features of the L3Evo mistblower
Reliability unchanged: The 3 Series has always been synonymous with reliability and the L3Evo mistblower continues on this path ensuring long life and consistent performance
Compact design: The L3Evo mistblower is designed to be lighter and easier to handle than previous versions, allowing for more comfort in use
Modern technologies: Thanks to its advanced technology, the L3Evo mistblower offers a uniform and precise distribution of plant protection products, reducing waste and optimizing results
Compact tank: Despite its smaller size, the tank of the 12-litre L3Evo mistblower is designed to ensure adequate capacity for various applications.